Deer Class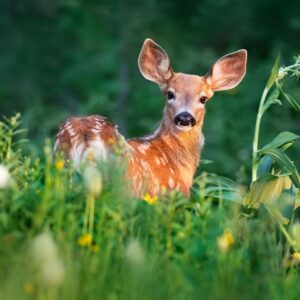 Welcome to our Deer class page, hopefully you will find all the information you need about your child's learning below.
A few photos from our lovely 'art inspired' transition day. Their amazing self- portraits inspired by Frida Kahlo are now displayed in the school hall.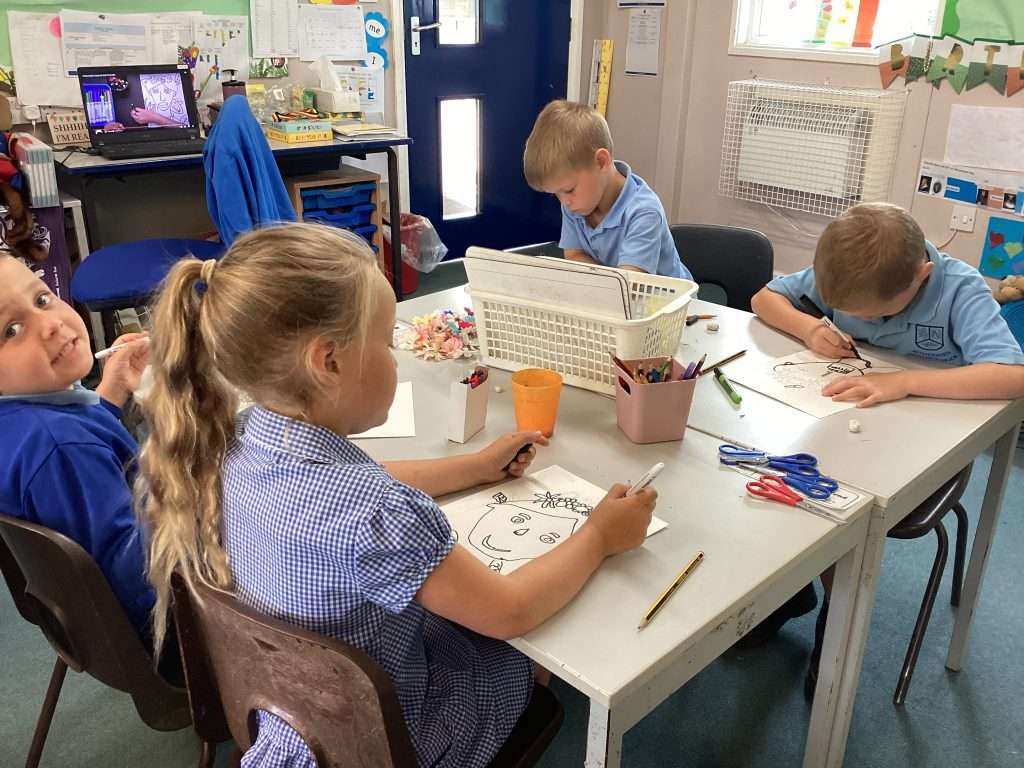 In term 1 and 2 we are continuing to use the 'Cornerstones curriculum' to supplement our wider learning.
Our main topic across terms 1and 2 is called 'Movers and Shakers', it is a History based unit which teaches the children about historically significant people who have had a major impact on the world. They will learn to use timelines, stories and historical sources to find out about the people featured and use historical models to explore their significance.
Science– Our first science project will be 'Habitats.' This project teaches children about habitats and what a habitat needs to provide. They explore local habitats to identify and name living things and begin to understand how they dep.end on one another for food and shelter. Our second topic is called 'Human survival', This project teaches children about the basic needs of humans for survival, including the importance of exercise, nutrition and good hygiene. They learn how human offspring grow and change over time into adulthood.
Geography– This essential skills and knowledge project teaches children about atlases, maps and cardinal compass points. They learn about the characteristics of the four countries of the United Kingdom and find out why there are hot, temperate and cold places around the world. They also compare England to Somalia. Children will carry out fieldwork, collecting primary data in their locality to answer geographical questions.
Art– Our first art project will be ' Mix it." This project teaches children about basic colour theory by studying the colour wheel and colour mixing. It includes an exploration of primary and secondary colours and how artists use colour in their artwork and reinforces and consolidates their learning on colour from Year 1. Our second topic is called 'Still life',this project teaches children about the work of significant still life artists and still life techniques. They explore a wide variety of still lifes and learn about the use of colour and composition. They will create still life arrangements and create artwork from it.
P.E – We will be focusing on 'Gymnastics.' Our P.E day is Monday, please make sure they come into school wearing their full P.E kit on this day. As most of these lessons will be outdoors, please ensure they have appropriate P.E kit and trainers.
PSHE – We will be talking about our relationships with each other and people around us, with a particular focus on developing friendships, respect and sharing our feelings. We will also be exploring the school values.
R.E- We will be continuing to learn about how and why we celebrate special occasions.
English
The whole class will have an English lesson everyday, with a focus on a key text , where we will be developing the children's reading skills (VIPERS) as well as developing their writing skills. Every Monday we will also have a specific session on Spelling, Punctuation and Grammar (SPaG)
To support the children with their spelling, a weekly activity will be set on Spelling Shed for the children to access . They have the log in and password in their reading diaries.
You can access Spelling Shed via this link: https://play.edshed.com/
Reading/ comprehension Skills
We will continue to develop the children's phonic knowledge using the Read Write Inc phonic scheme (RWI). We have carefully grouped the children so that each child is being supported, yet challenged, ensuring excellent reading progress. Children who are continuing their learning journey in the RWI scheme will have one book assigned to them digitally on the Oxford Owl website each Thursday, this book will be linked to their phonic level and their RWI lessons. They will also have a physical RWI reading book , which is changed twice a week and is also matched correctly to their phonic level. The RWI book on the Oxford owl website will remain online for a few days and should be re-read to develop fluency, this will be updated when they have been introduced to a new book at school . Please continue to hear your child read at home and sign their reading diary to let us know they have read.
Children who have completed the RWI scheme will now have a reading/ comprehension lesson for 40 mins four times a week, where there will be a focus on developing reading and comprehension skills through a key text. Children who have completed the RWI reading books will then move onto reading AR (Accelerated Reader) books. These books are equally matched to the child's reading ability, as an initial quiz provides each child with a reading level. The children will then get to choose a reading book within their book band levels from our school library, providing each child with autonomy over their reading.They will need to read the book at least twice and then complete a quiz, answering comprehension questions about the book. Please do encourage your child to read as often as is possible at home and again sign their reading diary to let us know when they have read.
Maths
In Maths, our focus in Term 1 and 2 will cover the following topics: Place value, addition and subtraction and we will then move onto learning about the propertities of shape.
The place value unit builds on children's work in Year 1 on numbers to 100. It is important that children can read and write numbers to 100 and recognise the place value of each digit in order to go onto addition and subtraction later. The shape unit will cover 3D and 2D shape and their properties.
To help develop and secure our knowledge of our times tables every child has access to Times Table Rockstars. They should focus on learning their 2, 3 ,5 and 10 times tables. This wonderful resource allows time to practise our times tables in a fun and engaging way. The children have their own log ins inside their reading diaries.
You can access TT Rockstars via this link: https://ttrockstars.com/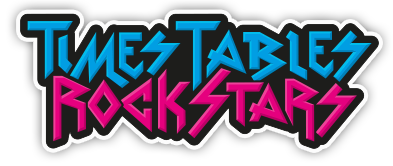 Home learning
Home learning will continue to be set on a Tuesday and is to be completed by the following Monday. This will be set on Google Classroom. All children have their log ins to google classroom in their reading diaries. If you cannot access google classroom please let us know so we can help you with this or if there is a sheet to print out and complete, again let us know if you do not have access to a printer .
Contact us
We are always available after school if you need a quick catch up. If you need a longer or more private meeting, please book this in at the office and we will be happy to accommodate.
If you have a non-urgent message for the team you could email the families email on the address below. This is checked regularly and the message will get to the class team.
families@bethersden.kent.sch.uk
Photos of our learning environment