Special Educational Needs and Disabilities
SEND at Bethersden
Bethersden Primary School is an inclusive learning community dedicated to excellence for all our children. We provide holistic support at the universal level by planning and delivering provision for a wide range of needs in the classroom. These needs include dyslexia, dyspraxia, speech and language needs, physical needs, Autism, ADHD and other social, emotional and mental health difficulties. When we are less familiar with an additional need, we access support from our local advisory services such as the specialist teaching and learning service (STLS) and other external agencies.
Special Educational Needs are currently identified in four broad areas of need:
Cognition and Learning
Social, Emotional and Mental Health
Communication and Interaction
Sensory and Physical
The definition of SEN in the new Code of Practice is a child who has a learning difficulty or disability which calls for special educational provision to be made for him or her. A child has a learning difficulty if he or she:
Has a significantly greater difficulty in learning than the majority of others of the same age; or
Has a disability which prevents or hinders him or her from making use of facilities of a kind generally provided for others of the same age in a mainstream school.
When identified as requiring additional support in school, children may have a plan with targeted SEND support or in some cases require an Education, Health and care plan (EHCP) when the need for specialist support above and beyond the school's targeted offer is required.
At Bethersden we are committed to the early identification of need, planning robust support and delivering a fully inclusive offer.
The SENCOs at Bethersden Primary School are Mrs Rebecca Simmonds and Mrs Sandra O'Neon
The school has a lead for Inclusion & families , Lucy Henshaw and a team of learning support assistants. The SENCO and inclusion lead work closely with all staff at the school, parents and external agencies to be sure that our children have the targeted support and understanding that they need in order to thrive in all areas of their life. We focus on a strong inclusive offer and empower all staff to be teachers of SEND through their universal offer in their classrooms.
Please do not hesitate to contact the SEND Team –
FAO SENCO, Bethersden Primary School, School Road, Bethersden, Ashford, Kent, TN26 3AH
T: 01233 820497
E: soneon@bethersden.kent.sch.uk
Countywide support for families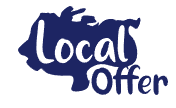 There are a wide range of services and support available across Kent. Click here to go to the Kent SEND Information Hub for further details about the local offer:
Please click to visit the webpage
Mainstream Core Standards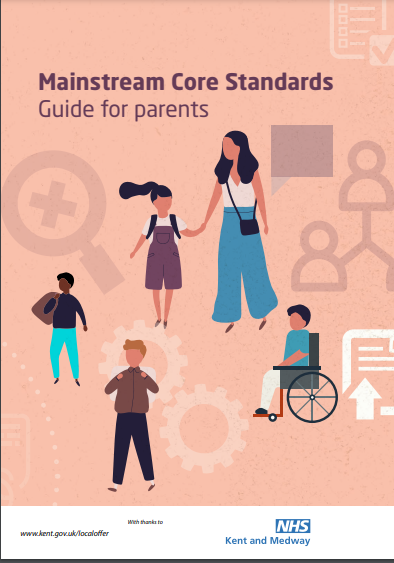 The Mainstream Core Standards detail the provision that the local area expects to be made available for children and young people with Special Educational Needs and/or disabilities attending mainstream schools. The document includes guidance for schools, parents and carers and professionals working with children and young people.
At Bethersden Primary School, we are committed to providing a fully inclusive and universal offer for all our children. The mainstream core standards allow teachers to meet the needs of their class. There is a parent/carer version of the standards which you can find here:
Click for a MCS Guide for Parents
IASK
IASK offer FREE impartial information, advice and support about special educational needs and disabilities for children, young people and parents & carers. Take a look at their website for further details:
Please click to visit the webpage
Kent PACT
Kent PACT is a forum for parents and carers of children and young people who have special educational needs and disabilities (SEND) within Kent local authority.
The combined voices of Kent PACT are fed into how services are designed and delivered in Kent. Take a look at their website below or find them on Facebook.
Please click to visit the webpage
SEND Documents and Policies
Whole School SEND Provision Map
Annual Report on SEND September 2023